Basketballs, Moving, Celebrating Life, Working with Passion, and Strategizing!
Basketballs, Moving, Celebrating Life, Working with Passion, and Strategizing!
It feels like forever since our last blog post!  So much has happened!  So let's go back to the middle of May.  We were invited to attend the Pastors and Lay Leaders Conference (PALCON).  It was very exciting to see the leaders of our church communities worshipping, learning and sharing together.  We were also asked to do a workshop on Local Work & Witness.  We spoke of God's call and placing his spirit on the craftsmen in Exodus 31 for the building of the temple and that God was calling and enabling the craftsmen of their church communities for the work He has on our facilities.  We received many signups for local churches to participate.  We are excited to put together some local church opportunities on both of our Bible Colleges and also at APNTS.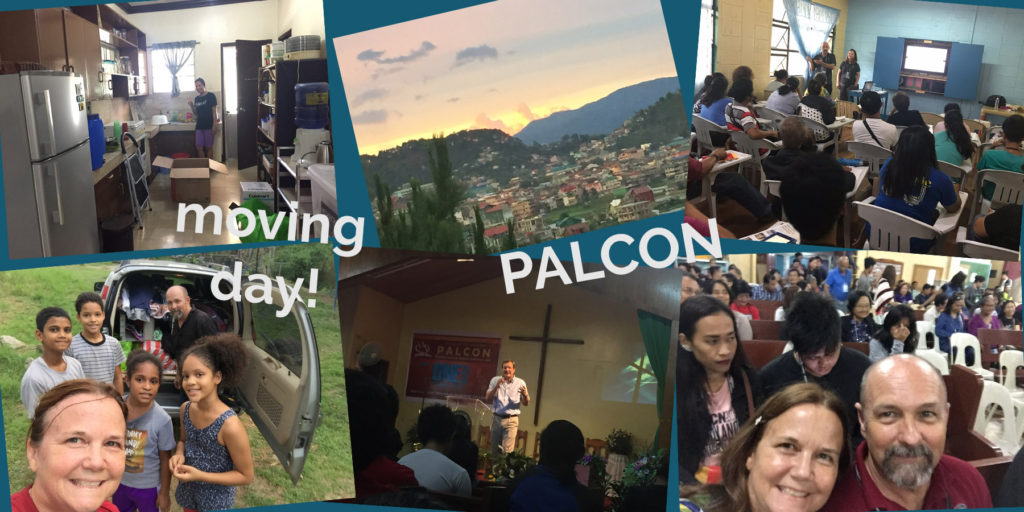 On the week following PALCON, we had a team come in to do a Basketball Camp.  The Philippines Field is putting together a sports program called "Game Changers".   As a wonderful kickoff for this program, we had a team of 5 come from Kansas, Arizona, Oklahoma and China to participate.  Their passion for the game and for the lives of 70 kids who came to this neighborhood basketball camp will impact lives for years to come.  They shared stories on themes like Teamwork and Honesty and related basketball to life and then shared stories from the Bible to teach children about Jesus.  The local church fed the coaches and participants each day.  The day we arrived, one of the church members was running home to get her tennis shoes, because rubber soled shoes were required and one of the boys at the camp did not own any.  What a blessing this church was to their community.  The students were invited to the local church.  We had the opportunity to check out the program and also to spend some great time enjoying the scenery of the Philippines as we accompanied Darin on a hike up an active volcano.  I think we picked the hottest day of the year.  Am I getting too old for this stuff?
This team shows that there are ways that just a few people can come together to minister here in the Philippines.  They provided Basketballs for the kids and sacrificed time from their lives and work to be here.  What a blessing!  If you are interested in putting together a ministry trip let us know!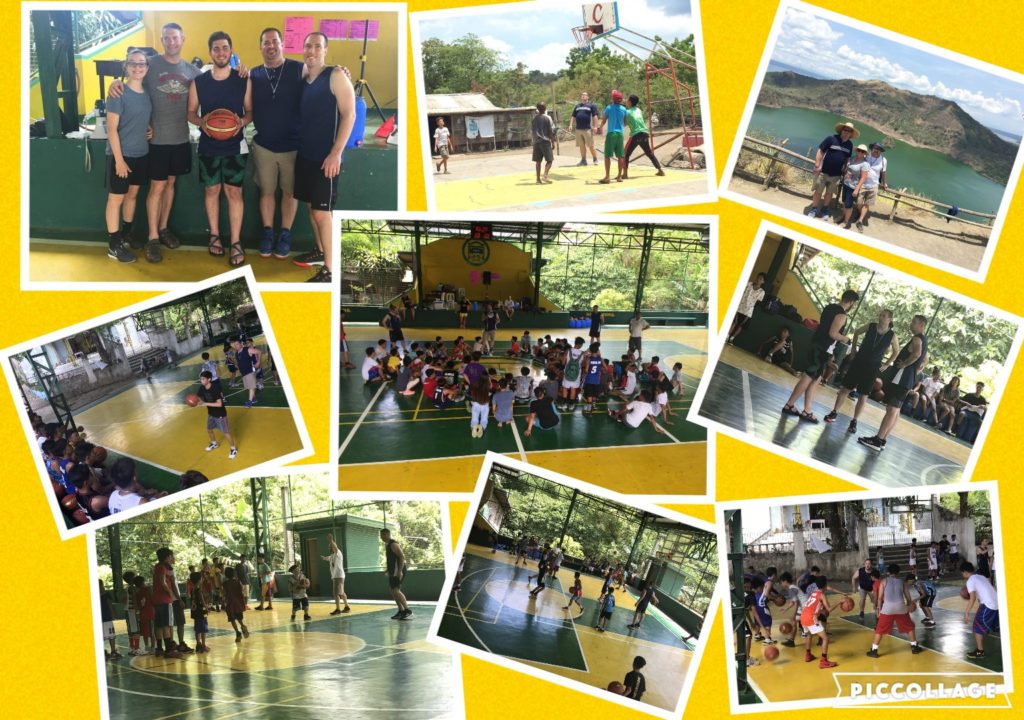 Later that same week we moved.  With the enrollment at APNTS up our little apartment in family housing was needed for the students.  We received the keys for our new place on Friday June 1 and we moved our belongings and unpacked during the weekend.  We are super happy with our little back house in a nearby neighborhood to our office at APNTS.  I am able to walk if I miss the 7:45am Kevin bus.     : )
On Monday June 4th we traveled to California.  Just 2 days before this flight my mom, Louise Tripp, fell and broke her ankle.  By God's providence we were able to stay an extra week and participate in the Dr. appointments.
We celebrated Kevin's mom, Deborah Trowbridge, at a wonderful memorial service on June 9.  All of the grandkids were able to attend which was a blessing.  We appreciated the great turn out and all who attended.  Here is a quick look.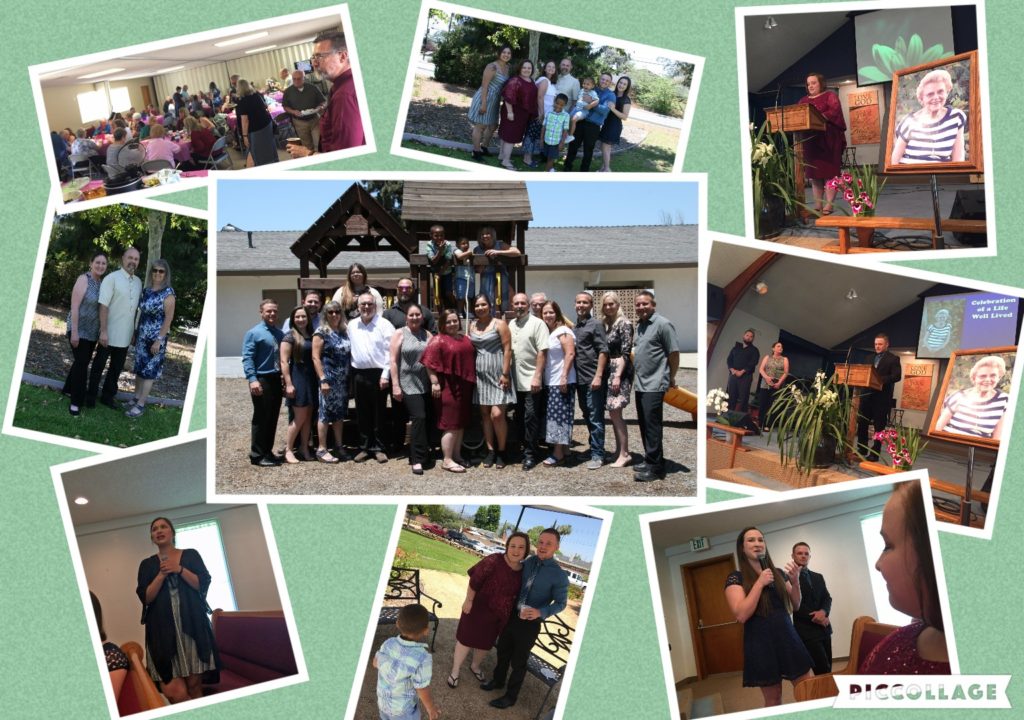 On Tuesday, June 12 mom had corrective surgery on her ankle.  They put a plate in with 11 screws.  At 84, we were nervous about the surgery, but anxious to get mom back on her feet.  She has had a couple of rough spots but after her recheck this past Monday we are optimistic.  She will have at least 4 more weeks before she can begin to get around.  Praise God the great Physician.
Please continue to pray for mom.  For good healing and for her dementia.  It is very confusing to wake up in what feels like a different location each day.  We are anxious to get her moved back in to Southwoods Lodge where they appreciate her condition and she has many friends.
We were also able to celebrate my Niece, Kimi Thrall's, Graduation from high school.  What a blessing!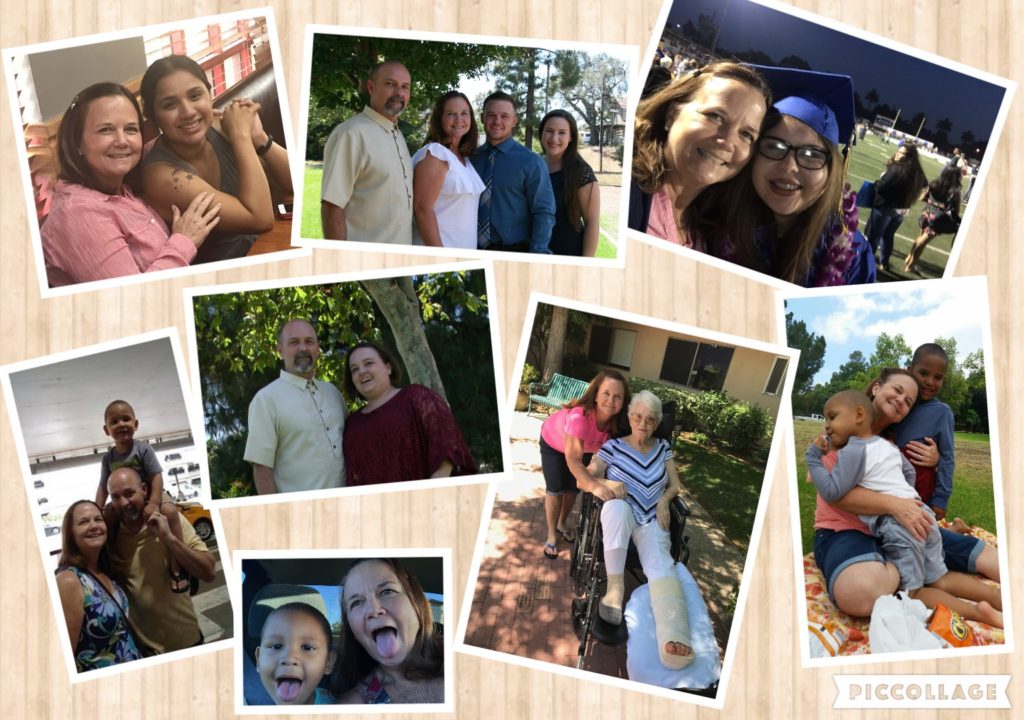 We traveled back to Manila on Monday June 18 super thankful to have been with family and friends during this time.  It was a blessing and rejuvenated our spirits.
Kevin continues to work with the APNTS Facility staff to improve processes and work on projects.  Currently they are working on a new clinic.  We have gutted what was an office and are making it in to a 3 room clinic with office space for our nurse, space for a dentist and treatment rooms.  We are aligning to the current rules for Philippine higher education.  Our facility team is trying to get some work done in Missionary Housing while the the missionaries are home on summer deputation trips.   We have initiated a new Maintenance Software that will manage the Work Orders and organization for repairs and regular maintenance.  The staff have been practicing/using the software in June and in July we will implement it fully.  Things are progressing.  Kevin has been a great asset.  His experience in Facility Management is being used and he is an encouragement to the team.
We traveled this past Sunday evening down to Cebu City and Visayan Nazarene Bible College (VNBC).  We had meetings on Monday to plan with our local team in preparation for our Work & Witness team from Upstate New York.  They will be here July 6 to 15.   Our own Matt Bolt will join the team and support this ministry.  We will share next month regarding all they accomplish on the new Cafeteria and all the Ministry they have planned.  We are so excited to participate with this group from New York, California and Cebu.
Please pray that God will give us safety and multiply our efforts.  Also, please pray that the teams will mix and complement each other.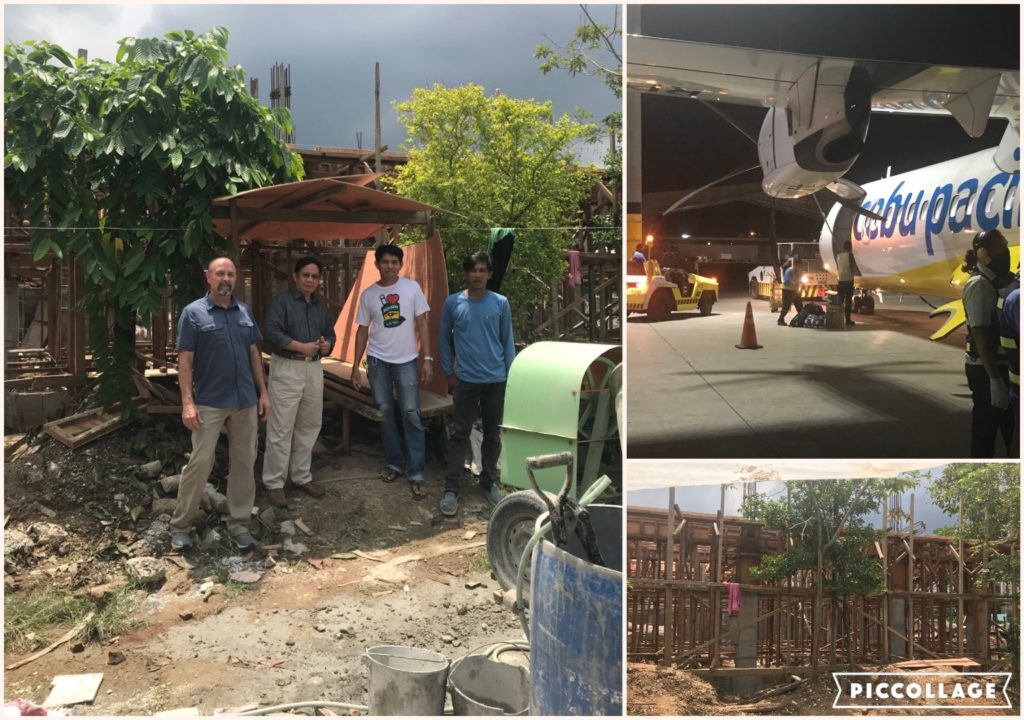 We have spent the last 2 days with our Philippine Field Office staff and families.  It is a blessing to see the families of these passionate leaders.  We had fun and fellowship and a meeting to discuss how we are / or could better accomplish the Seven Strategic Statements created just last year while we were on our visit in September.    We discussed how our ministries can be impacted by these statements.
Toward SEEKING THE KINGDOM FIRST, using adaptable structure that honor the principles Of the Kingdom of God
Toward DISCIPLESHIP that equips and coaches every community (including, adults, youth, and children) to disciple others.
Toward CHURCH MULTIPLICATION in urban areas and among Unreached People Groups, celebrating creative and contextualized ministries.
Toward an INTER-GENERTIONAL FAITH COMMUNITY that intentionally reaches out to children and youth, roots them in the Work of God, and involves them as partners in ministry.
Toward COMPASSIONATE CHURCHES that seek "shalom" for the greater communities in which they serve.  Compassion as a lifestyle.
Toward LEADERSHIP that reflects the attitudes and practices of Jesus.
Toward a LOVING DIALOGUE about shared vocabulary in an environment of respect.
Conversations and plans were made to implement change in these areas.  Some things discussed were a new weekly time of devotion and prayer by our field office staff.  Let the "Kingdom of God First" begin with us.  Also new thoughts on discipleship for churches who are used to having the pastor do everything.  Also, the opportunity for some Over Seas Workers in a South East Asia area.  Planting Evangelical Christians to teach English in public schools.  I love my Church!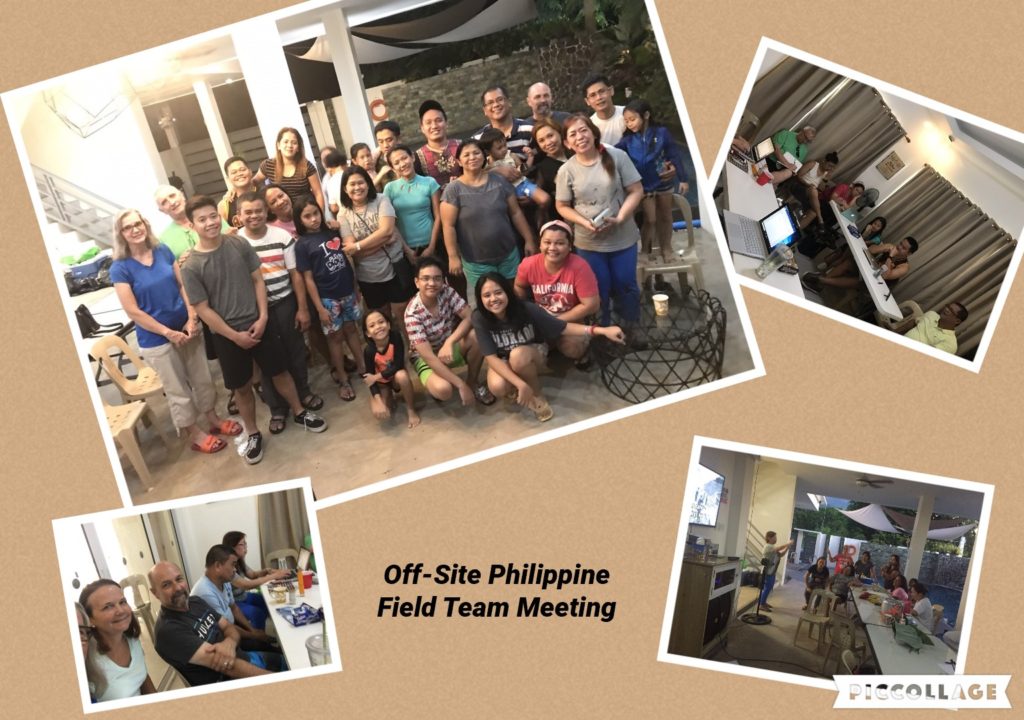 Our lives have been so full this month.  Full of mourning, hope, love, and joy, full of work for our hands and purpose and hope.  We are blessed to participate in God's work here in the Philippines.  Thank you for supporting and encouraging us as we walk this journey serving Jesus through Work & Witness in the Philippines.
We will be attending the Work & Witness Conferences in September in the US.  If you would be interested in visiting with us while we are in the area, just send us an email.