The Philippine Pre-Visit and What will it take to get there?
The Philippine Pre-Visit and What will it take to get there?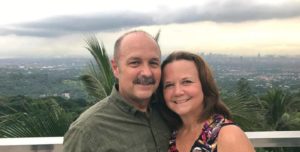 So we spent one week at our new home, the Philippines.  It was exciting, terrifying and exhausting at the same time.  We came out with three discoveries…
 We received confirmation of our calling to this job and believe God has equipped us for the work.
There is an overwhelming amount of needs with few teams in the last several years to accomplish the work.  We are hoping to raise awareness of the needs and the importance of the work going on here in the Philippines.
We loved the people we met and our new bosses and co-workers.  We were welcomed with excitement and expectation.  We were accepted on to the teams and were relieved that we could make connections in a different culture with shared passion.  Although we were a bit overwhelmed by culture differences in this place where we are moving to, we feel we can make the adjustments and have supportive friends to help us through the process.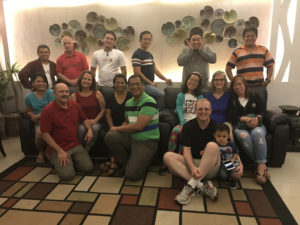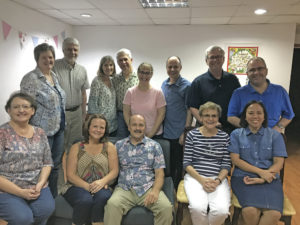 So, our next need is to raise our support to go.  At this time our goal is to move to the Philippines in January.  To make this happen we must raise $1,800 of monthly pledge support.  This support will include our rent, utilities, food, Insurance, and local travel.  In addition, we need $4,000 of initial moving costs.  The Nazarene church will not allow us to move to the field until we have 6 months of support on hand.  That will require us to have $14,800 in our account before we go.   In order for Kevin to put his notice in at work we need to raise these funds and commitments by December 1, 2017, if we wish to make the January move date.
If you would like to be a part of the work that God is doing in the Philippines and the Asia Pacific Region through our work there and are able, we would be honored if you would consider partnering with our ministry by committing to a monthly contribution.  You can give directly to our account and set up reoccurring donations by going to https://give.nazarene.org/to/wilkins or by mailing a check to:
GTS- Church of the Nazarene
P.O. Box 843116
Kansas City, MO 64184-3116
(Include in the Memo)Philippines/Wilkins/Volunteers
We are planning opportunities to hear about our trip and more details of what we will be doing at 3 events in October.  Please sign up on the email list below for an invitation or email us at wilkins.kandj@gmail.com.  We would love to have you join us for some yummy dessert and to hear our story.
As we need funds to complete our mission, we need prayers for each step along the process.
We need prayer for our families and children as they adapt to us being on the other side of the planet.
We need prayer that God would provide the support commitments that we need.
We need prayer for the logistics and decisions needed to accomplish a move and a change in lifestyle.
We need prayer that we would be able to complete repairs on the house and get it rented at the right time.
Please pray for us!